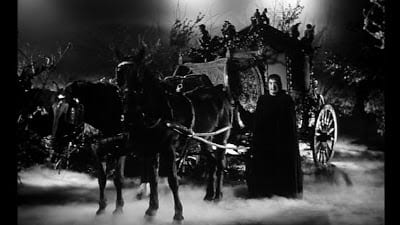 Edward Douglas shared some more information on what fans can expect from Midnight Syndicate's upcoming Monsters of Legend CD (mid-July) on Facebook today.
"Our approach on this upcoming album is to transport you 'into' the world of classic horror films by Universal, Hammer Films, and others. We want you to feel like you've been dropped right into one of those films – a mysterious world where any creature could be lurking in a shadowy forest or passing by your window at night…. As we did in The 13th Hour and Carnival Arcane we try to achieve this through music and sound design. This will be another great disc to listen to with headphones in a darkened room.
So, as oppposed to creating a song for each classic Universal Monsters film and making it more of a compilation, our plan is to put you in a world where the monsters are very real and allow you to explore it. And although we've saved some creatures for the next album, there will be plenty to keep you up at night….
We are in the final mixing stage now and are really excited about this disc!
The image above is from the Mario Bava classic Black Sunday (1960), one of the many films that inspired the album.
---