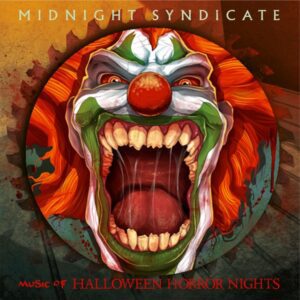 Edward Douglas and Gavin Goszka of Midnight Syndicate will be at
Universal
Orlando Resort's Halloween Horror Nights
for signings from 2pm-4pm and 6:30-8:30pm on October 6th.
At 8am EST on October 6th, a new pressing of 1,000 Music of Halloween Horror Nights will be available both online and at the Five and Dime Store for a limited time. Some copies will be held back for the signings on October 6th. This third pressing is on a picture disc featuring the iconic Jack character. The vinyl features a bonus track not on previous pressings and an alternate track. The album comes with a digital download that features three classic Midnight Syndicate tracks used at Halloween Horror Nights over the years that did not appear in previous versions of this album.
Midnight Syndicate will be signing along with artist, Luis Orazi, from 2-4pm and from 6:30-8:30pm at the Five and Dime Store. The t
wo previous pressings of Music of Halloween Horror Nights have sold out within days of their release.
---