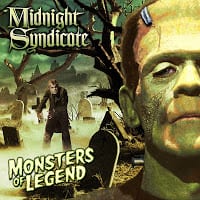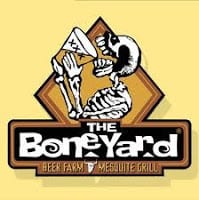 Grab your favorite classic horror-themed costume and celebrate with Midnight Syndicate's Gavin Goszka and Edward Douglas as they debut the new, Monsters of Legend CD at The Boneyard (5900 Mayfield Rd., Mayfield Heights, OH). The party is free, all ages, and open to the public.
COSTUME CONTEST – Everyone who arrives to the party in costume can have their photo taken by haunt photographer, Rex B. Hamilton. Photos will be posted on Facebook. Additionally, the best costume (as chosen by a secret panel of judges) will receive a great prize package including props from Screamline Studios, a one-of-a-kind hand-made prop from Red Reign FX a RARE Midnight Syndicate self-titled CD, and other Midnight Syndicate merchandise.
Doors open at 7:30pm. At 8pm, Gavin and Ed will introduce the CD and talk a bit about the creation process. Afterwards, both will be on hand to meet with guests and sign copies of the new CD (which will be available for purchase along with other great NEW merchandise). There will also be giveaways throughout the night. The Boneyard is just 2 minutes from the I-271 Mayfield Road exit and has an excellent restaurant and a large video game arcade which will be open before, during, and after the party.
---